The header is formed of a solid green background and contains primary information such as the company logo and quick access contact information. To create an eye-catching contrast, the primary text of the company branding is attributed white, whereas all remaining items are attributed with a dark green colour.

The carousel contains three main sections. The first is the tagline, an informative phrase paired with an image. The image depicts a couple being handed a set of keys, instantly informing the user of the type of business that can be expected on this domain. The accompanying text reads "We provide affordable rental properties" with subheading "York, England" which is clear in identifying the company's area of business, property rental.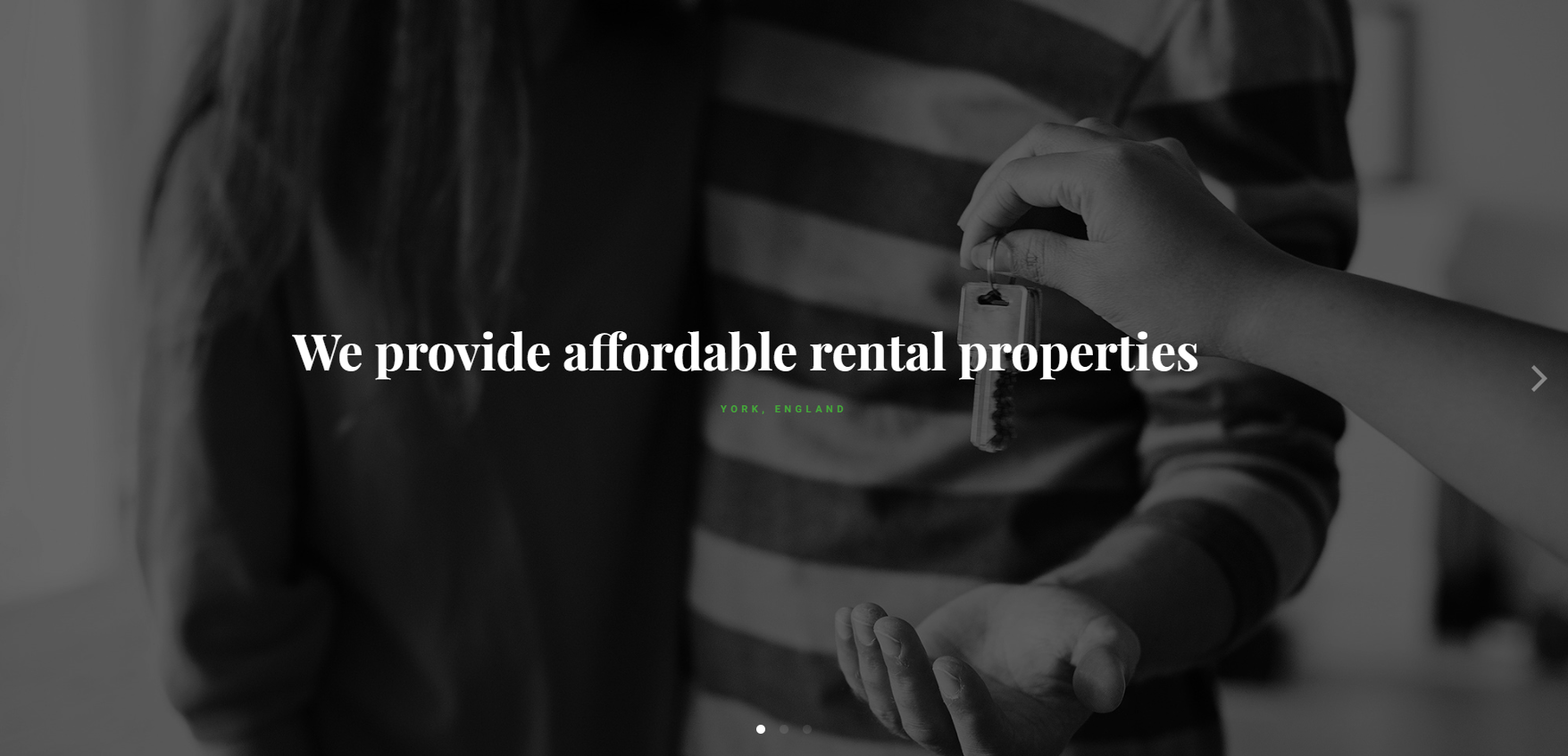 The second section contains key information about the business, such as; available property types, access information, reputation, and service.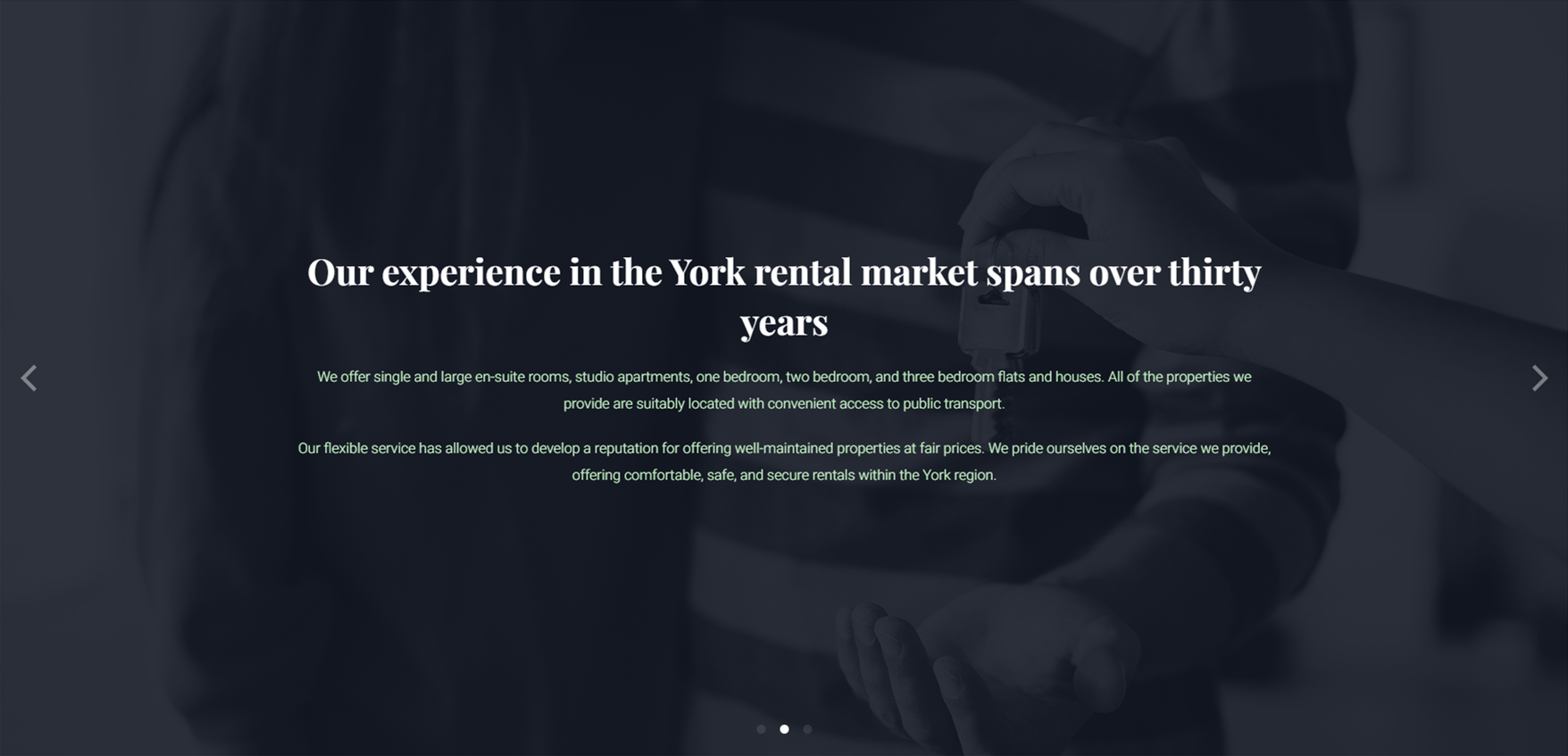 The third section shows a map customised in JavaScript, provided by Mapbox and Jawg.io. The map does not show specific properties, however it does show a range of areas in which properties can be accomodated.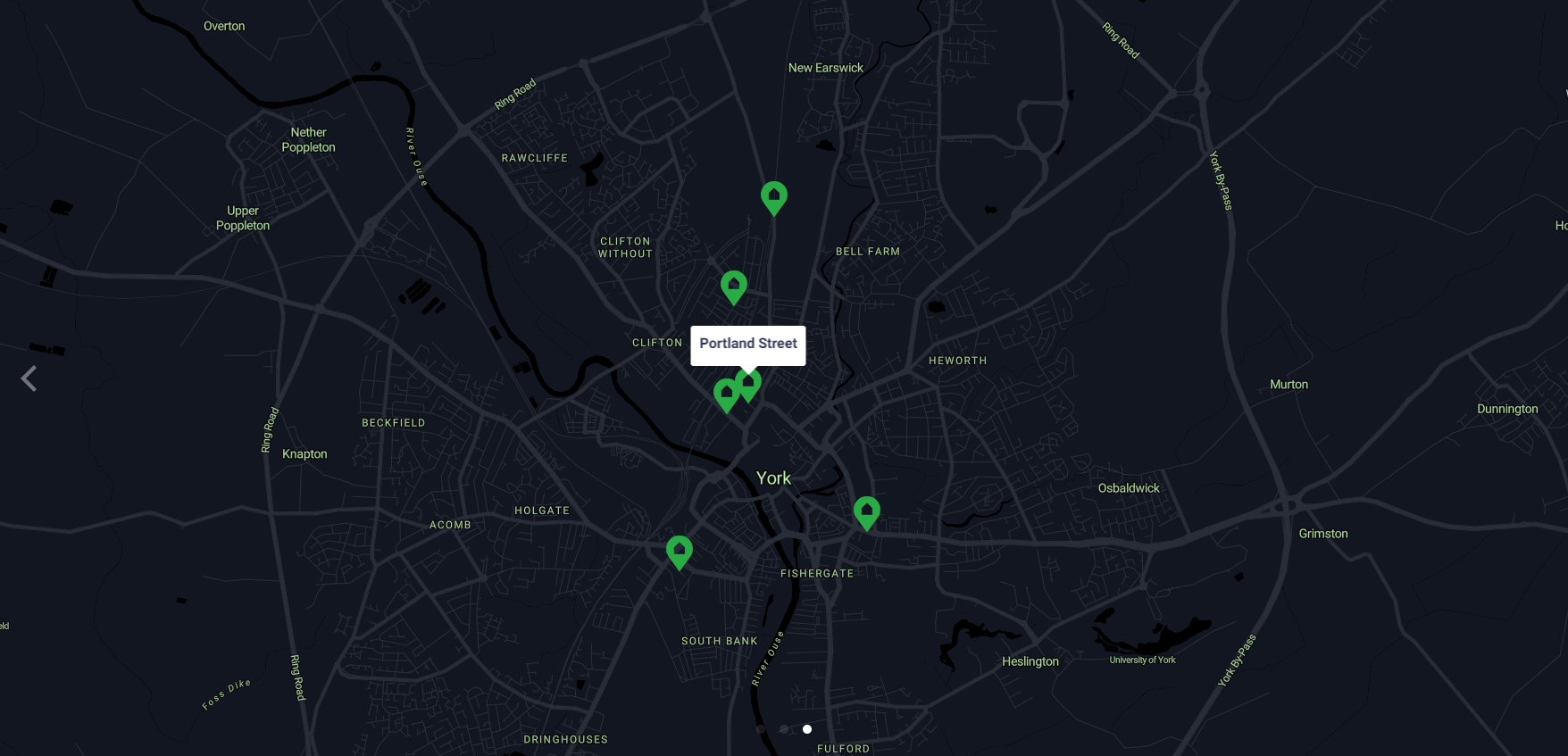 The footer has a solid green background and contains primary contact and copyright information in dark green.